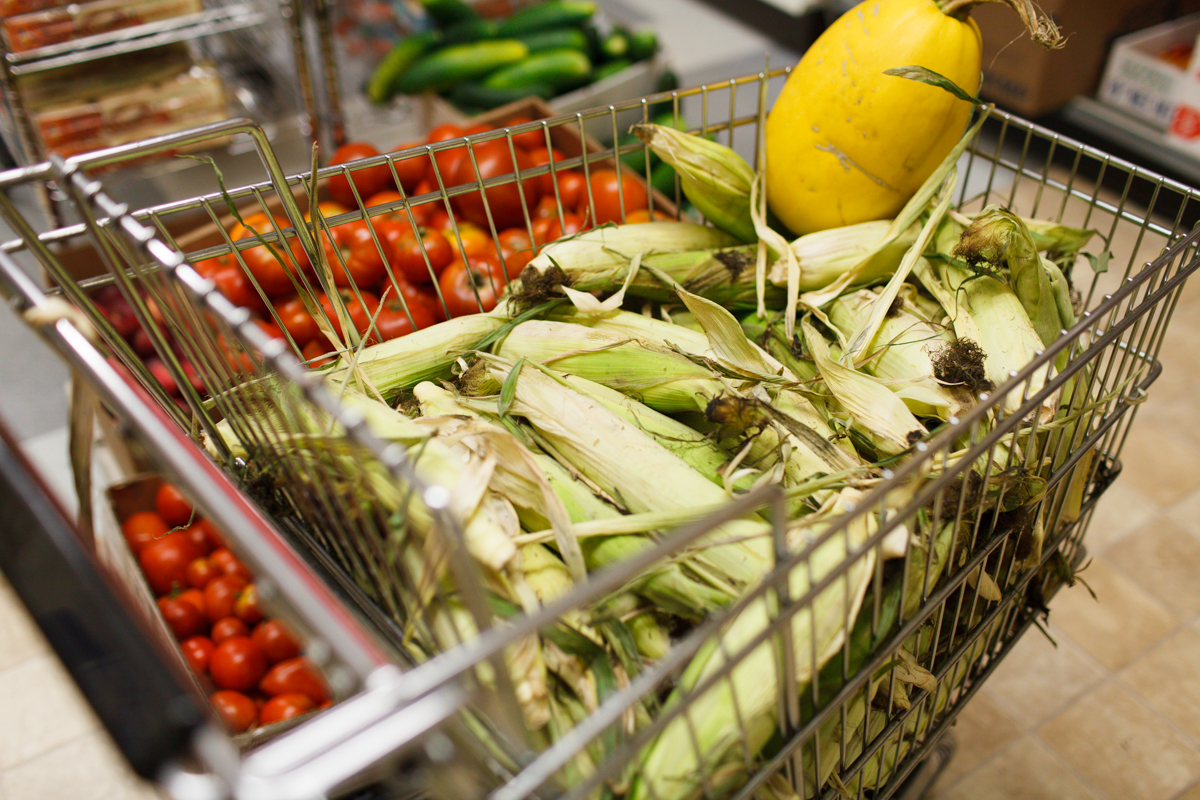 Food boxes worth $60.00 are distributed to anyone within the Goshen and surrounding communities, excluding Elkhart, who are in need. "Shop" the shelves for certain items and quantities based on family size and personal preferences in our Client Choice Food Pantry. No matter what the choices, everyone walks away with nutritious, well-balanced groceries, supplementing every day needs.
The items given away in our Pantry are donated by the Goshen Community or are purchased through a grant from IU Goshen Health Systems. Martin's Supermarkets, Kroger's and Maple City Market have been constant contributors of bread and other shelf-stable items.
Pantry Hours
Monday 1:00pm-4:00pm
Tuesday 9:00am-10:30am
Wednesday Closed
Thursday 9:00am-10:30am
4:00pm-5:30pm
Friday 1:00pm-4:00pm
The Pantry is closed for restocking on Wednesday. You may come to the Pantry once a month, bringing your photo id each time you visit.

If this is your first time visiting the pantry, please also bring proof of current address. Anytime your address changes, remember to bring in a current proof of address again.